MLJ774
Royal PCer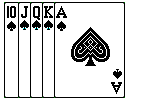 Joined: 15 Dec 2014
Posts: 1299
Location: OHIO

110282


2000


0


1500.00


| | |
| --- | --- |
| Posted: 06.07.2020, 17:18 | |
---
BLACKCHIP POKER: AS MUCH AS WE WOULD LOVE TO SEE ALL OUR PLAYERS,
GRAB A SEAT AT OUR UP-COMING "$7 MILLION VENOM TOURNAMENT
, WE REALIZE THAT MANY OF US CAN'T AFFORD THE $2,650 DIRECT BUY-IN NEEDED,
TO JOIN THIS MASSIVE TOURNAMENT, STARTING JULY 24, - AUGUST 05,2020!
AND WITH THAT IN MIND, WE WOULD LIKE TO SHOW YOU (3) DIFFERENT WAY'S
TO QUALIFY FOR YOUR SEAT, FOR FAR LESS THAN $2,650 BUY-ING!
READ ON, AND LEARN HOW TO EARN NOT JUST ONE, BUT SEVERAL TICKETS
TO PLAY FOR THE BIG BUCKS, IN THIS UP-COMING EPIC...
$7MILLION VENOM TOURNAMENT, WITHOUT BREAKING THE BANK!

(QUALIFY VIA THE VENOM SATELLITES)
* STARTING SUNDAY, JUNE 28, 2020 WE'RE GUARANTEEING 20 SEATS TO THE
*$7 MILLION VENOM TOURNAMENT VIA OUR BEAST AND SIT & CRUSH WEEKLY SATELLITE
*RUNNING: EVERY SUNDAY @ 6PM ET
*BUY-IN DIRECTLY: $90+$5
*OR YOU COULD,
GET YOUR SATELLITE SEAT FREE, BY EARNING ENOUGH POINTS IN
EITHER...OF OUR WEEKLY RAKE RACES!

**FOR MORE INFO ABOUT OUR "WEEKLY RAKE RACES!"
PLEASE CONTACT SUPPORT!


(QUALIFY VIA THE VENOM CYCLONES)
** THERE'S NO REASON WHY, YOU CAN'T SECURE YOUR $2,650
"VENOM TOURNAMENT TICKET TODAY OR MULTIPLE TICKETS WITH JUST
ONE BUY-IN, AS OUR (LIMITED TIME ONLY) NEW "VENOM CYCLONES
FEATURE" ARE UP AND RUNNING NOW, IN THE POKER CLIENT!
** HERE'S SOME DETAILS ABOUT THE NEW "VENOM CYCLONES:"
*WE HAVE (9) VENOM CYCLONES RUNNING:
*EACH VENOM CYCLONES: REQUIRES 6 TO 9 PLAYERS TO RUN
*BUY-IN+FEE: RANGE FROM $0.1+$0.01 - $850+$30
*STARTING STACKS: FROM 1112 - 1604 DEPENDING ON BUY-IN
*TARGET STACK IS 5000 FOR ALL VENOM CYCLONES
*GTD TICKET WINS / VALUE FROM 2X $0.41+$0.04 - 1X $2,500+$150,
DEPENDING ON YOUR BUY-INS

FOR MORE INFO ON THE VENOM CYCLONES, YOU CAN FIND IT IN /"POKER
CLIENT"/ UNDER THE /"TOURNEY"/ "VENOM TABS"


**(QUALIFY FOR FREE VIA OUR VENOM STEP TOURNAMENTS)
**WE'VE GOT SIT &GO STEP TOURNAMENT OR ON DEMAND STEP
TOURNAMENTS RUNNING AROUND THE CLOCK
**Win your seat for free! Our Venom Step Tournaments are now posted in
the lobby and your first step is on us! That's because our Step 1
Tournaments have a $0 buy-in, and are now running around the clock.

**(QUALIFY FOR FREE VIA OUR SPIN TO GET IN)
*PART SATELLITE, PART SLOT MACHINE, "SPIN TO GET IN IS THE TICKET,
TO YOUR NEXT POKER EVENT!
*COST FROM AS LTTLE AS: /1CENTS/ 25 CENTS / OR $1
* CHOOSE YOUR WAGER AMOUNT AND SPIN THE SLOT
* HIT THREE -OF A- KIND AND YOU'VE WON YOUR SEAT!

**This includes the multi-day $7 Million Venom that begins on Friday, July
24th. This is the biggest tourney in our history and it can make you a
millionaire with the $1 Million GTD top prize.

** Spin to Get IN is also available to re-enter into tournaments; however,
it's not available when you're already registered in the event.

**If you wish to calculate your chance of winning, simply use this formula:
**(Slot Wager – Slot Hold) / Event Entry = Chance to Win

PLEASE READ THE FULL TERMS & CONDITIONS OF EACH OFFER!

ENJOY AND GOOD LUCK!!!

SEE YOU' ALL @ THE TABLES!



_________________