PokerGuru
Royal PCer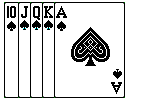 Joined: 16 Nov 2005
Posts: 2921
Location: Florida USA

130972


2000


0


1500.00


| | |
| --- | --- |
| Posted: 30.05.2009, 07:42 | |
---
Good early morning, my flock of winners!

I am serious when I tell you that your poker education is never more than half completed until you start playing at the ring tables instead of only in tournaments.

So if you haven't started yet, or if you started and then slid back to where you felt more comfortable, remember that the reason you felt more comfortable was only because it was more familiar -- not easier!

I sincerely want to guide you, hand in hand if necessary, (can't you just picture that? ROFLMBO!) to get you feeling very comfortable and also winning consistently at a table! Then you can play in either mode comfortably, afraid of nothing in any poker room! That would describe my Poker Crushers!

To start off, you need to learn so well that they become second nature to you, the steps in choosing just the right table where you are most likely to make the most money consistently.

Get prepared to make a few mistakes in choosing tables, but it it is no big deal and we all do it. It is easily correctable. We simply get up and choose a different table. The players at the table you leave will respect you for having the poker knowledge to have enough moxie to make that "good sense move". So don't ever hesitate to do it!

Choosing the right table is something you cannot do quickly. And it is not something that I can explain the proper steps in order quickly. But once you have found "your" table, you WILL make money!

So for now, let's just get in the right head set to begin mastering -- yes, MASTERING, this whole new area of the poker room. I will start out pretending that you know absolutely nothing about it. Don't be offended. That is just a good teaching method.

So that is how and where we will start ....... in tomorrow's lesson!

So have some good tournies and do your best thinking today. Because your thinking is on the verge of a vast growth spurt!

Looking forward to it!

Your Ever-lovin Guru

P.S. This is the perfect time to tell your friends who know NOTHING about poker that this the perfect time and place for them to join us -- when I am going to pretend that no one knows anything!!! LOL!

_________________


valeria
Royal PCer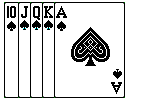 Joined: 28 Feb 2006
Posts: 1832
Location: Springfield, Oregon

75572


2000


0


1500.00


| | |
| --- | --- |
| Posted: 30.05.2009, 18:02 | |
---
I really really enjoy your Daily Wisdom Guru! I may not respond to every lesson but I want you to know that I read them religiously.

I have not had much time lately to play poker or anything else for that matter, but one nice thing is - I can always come back here and read your Daily Wisdoms to refresh my memory any time I want!

Thank you. I think this section is one of the most important parts of the forum!!

Hugs,

Valeria

_________________