MLJ774
Royal PCer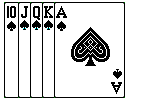 Joined: 15 Dec 2014
Posts: 1308
Location: OHIO

112736


2000


0


1500.00


| | |
| --- | --- |
| Posted: 29.08.2020, 04:23 | |
---
BETONLINE POKER: WE INVITE YOU TO VISIT OUR NEW FAST FOLD TABLES,
AS WE HAVE ADDED A "BOOST BAD BEAT JACKPOT" TO OUR REAL MONEY CASH TABLES!
AND WE ALL KNOW, "BOOST POKER + BAD BEAT JACKPOTS" = WOOT WOOT!!!
JACKPOTS THAT CAN BE WON ON ANY TICK OF THE CLOCK!
SO WHY NOT LOG-IN, AND GIVE THOSE "FAST FOLD TABLES" A TRY?
WHO KNOWS ... YOU COULD WIN BIG EVEN IF YOU LOSE!

**HERE'S THE DEAL:

*ALONG WITH THE ACTION-PACKED BOOST OF THE "FAST FOLD" FORMAT
TO CHALLENGE YOUR GAME, WE'VE ADDED THE "BAD BEAT" ELEMENT!

*THE "BOOST BAD BEAT JACKPOT TABLES" ARE AVAILABLE FOR PLAY NOW!

* IF YOUR FOUR OF A KIND, DEUCES OR BETTER, GETS CRACKED BY A HIGHER RANKING HAND,
THEN YOU AND ALL OTHERS PLAYING AT THE "BOOST BAD BEAT JACKPOT" TABLES...
WILL SHARE IN THE JACKPOT PRIZE MONEY AS SHOWN BELOW!

**BAD BEAT PAYOUTS:

*WINNER OF BAD BEAT: (LOSING HAND) = 40 PERCENT

*WINNER OF THE HAND: = 20 PERCENT

*PLAYERS AT THE TABLE WHERE THE BBJ WAS TRIGGERED: = 15 PERCENT

*PLAYERS PLAYING ON THE BAD BEAT BOOST TABLES: = 10 PERCENT

*RESEED VALUE: = 15 PERCENT

**No fee is taken by the house, and every cent goes back to YOU, our players!

**PROGRESSIVE JACKPOT
AS WITH PROGRESSIVE PRIZE POOL WITH A PROGRESSIVE PRIZE POOL
W 2C FROM EVERY $1 POT (MAX 10 CENT PER POT) CONTRIBUTED TO THE
JACKPOT TOTAL, IT'S ANYBODY'S GUESS HOW LONG IT GROWS, BEFORE
IT'S HIT!

**THE DILEMMA
The

Bad Beat

Jackpot possibility is the double-edged sword that may have
you second-guessing your urge to "fast-

fold

" and get out of Dodge and into a new hand.

The rub is if you're not live in a hand when the Jackpot pops, you'll be left
out in the cold without a share of the Jackpot prize money.

So think quickly, and whichever way you choose to act…fingers crossed you
land on a winning hand!

TERMS & CONDITIONS APPLY!

ENJOY AND GOOD LUCK

SEE YOU AT THE TABLES!!




_________________